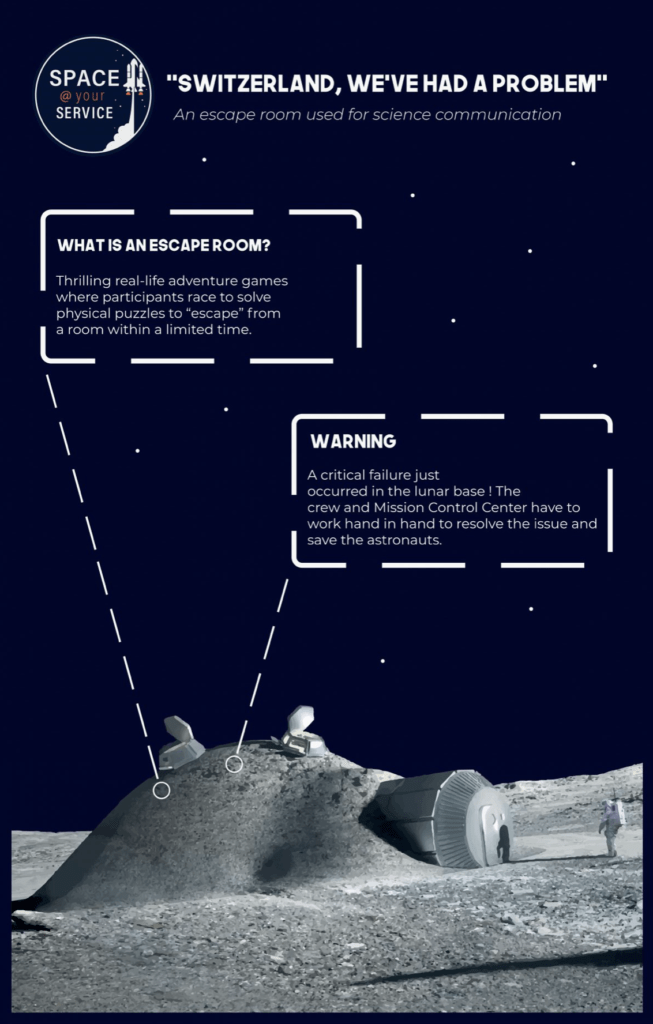 Escape games, an inspiration for the promotion of space.
Escape games, also known as escape rooms, are creating a huge buzz in popular culture and are increasingly appearing in cities around the world, and rightly so. Well-designed escape rooms are challenging, offer a mix of luck and reflection, allow for group interaction and are therefore an excellent form of entertainment. Many arts and cultural venues use them as inspiration for their exhibitions and hands-on activities to attract an audience enticed by the other fun content. Mixing this fun and stimulating experience with science is therefore a whole new way of communicating science.
The team is divided into two groups: Mission Control and the crew in the moon base. The base has been severely damaged by a moonquake: you only have 30 minutes before the situation becomes critical for the astronauts. You will have to determine what caused the damage, and do everything to save yourself before the unspeakable happens! Beware, failure is not an option!